Bethel Township is Now Accepting Applications for a New Chief of Police
fffffffffffffffffffffffffffffffffffffffffffffffffffffffffffffffffffffffffffffffffffffffffFffffffffffffffffffffffffffffffffffffffffffffffffffffffffffffffffffffffffffffffffffffffffffffffffffffffffffffffffffffffffffffffffffffffffff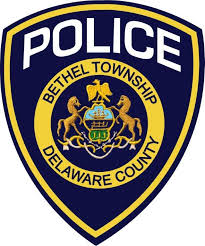 Bethel Township, Delaware County, Pennsylvania is now accepting applications for a new Chief of Police. The Bethel Township Police Department consists of part-time officers who provide full-service, 24-hour protection to the citizens of Bethel Township. The ideal candidate would possess 10+ years of exemplary law enforcement experience, during which he or she would have exhibited strong leadership and administrative skills. The Chief of Police will be expected to fulfill the following duties and responsibilities:
Be the Chief Executive Officer of the agency and have control of the assignment and transfer of all supervisors, police officers, and employees in the agency under such rules and regulations as the Board of Supervisors prescribes and approves.
Have the responsibility and commensurate authority to assign each officer and employee of the agency to whatever working hours or tours of duty he or she deems necessary in order to assure the efficient functioning of the agency and achievement of police goals.
Promptly execute all directives of the Board of Supervisors and issue such policies to the agency as may be required for the proper administration of the agency.
Organize, direct, and control all resources of the agency for the most efficient discharge of its duty to preserve the peace, protect persons and property, protect Constitutional guarantees, assist those who cannot care for themselves, and obey and enforce all ordinances of the Township of Bethel and all criminal laws of the Commonwealth of Pennsylvania and the United States of America.
Develop the organizational structure of the agency in accordance with professional standards, and by consideration of sound span-of-control principles, integrate related activities under control of intermediate supervisors. He or she shall hold them accountable for effective conduct of such activities.
Plan and execute a police service program designed to prevent and repress crime, apprehend and prosecute offenders, recover property, and regulate non-criminal conduct. He or she shall modify the program to combat current trends as revealed by analysis of records and reports.
Cooperate with the Township Supervisors in devising acceptable standards and procedures for recruitment, selection, and promotion of agency officers and employees
Establish and maintain high ethical standards for agency personnel and exercise the vigilance necessary to sustain observance of such standards.
Develop and conduct a sound community relations program to promote public confidence and shall interpret police policies and objectives for agency personnel, the press, and the public.
Administer the agency's fiscal affairs in a manner calculated to convert available resources into maximum effective police service, economically employed, in areas of demonstrable need.
Candidates must:
Possess a valid Pennsylvania driver license;
Possess either an active Pennsylvania Act 120 certification or the ability to obtain certification or re-certification upon receipt of an offer of employment;
Pass a medical examination including a drug screening;
Pass a psychological examination; and
Submit to a background examination that illustrates high moral character for carrying out law enforcement duties.
Interested candidates should email their resume and letter of interest to the Bethel Township Manager at township.manager@betheltwp.com.
The deadline for submissions is Sunday, December 13th, 2020
---
Manage Newsletter Preferences